WooCommerce Credit Store Made Easy
Transform WordPress Into A Powerful Credit Based Store Using WooCommerce And Fast WooCredit
Now you can offer any WooCommerce products, including digital downloads, in exchange for credit purchases. 
Fast WooCredit gives any WooCommerce store an easy to manage credit purchase and payment system.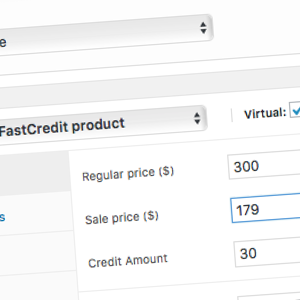 Quickly Create Credit Bundles
Allow your customers to purchase a credit bundle which can then be used to make future purchases of your products and services.
The credit purchase is created as a unique product and is added to cart just like a normal WooCommerce product.
Once your customer has checked out a credit balance will appear on their 'My Account' page.
Easily Redeem Credits
Your customers can instantly use their credits to pay for your products and services. They just hit the 'Use Credit' button and access to your product is given.
A new order is created in WooCommerce so you can be instantly notified whenever a new credit order is made.
Support for Simple & Variable Products
Fast WooCredit comes with support for both simple and variable products giving you even more choices for selling your products with credit.
Update Individual Customer Credit Balances
You can adjust the credit balance for every individual customer, adding credits as needed. This is the perfect way to reward customers with extra credits on a personal basis.
Full WordPress 5 Support
Fast WooCredit is fully tested as working with WordPress 5 and the latest version of WooCommerce
Here Is What Industry Experts Say About Our Plugins
"built by folks that understand WordPress and have used it for years…"
Chris Lema - 
Daily Blogger & WordPress Evangelist
"fast and easy to set up while offering all the features and benefits of competing solutions"
Brian McLeod -
LoudMac Creative Inc
"nothing is faster or simpler when it comes to membership plugins"
Drayton Bird - 
Copywriter & Founder of DBA Associates
Dual Promise Satisfaction Guarantee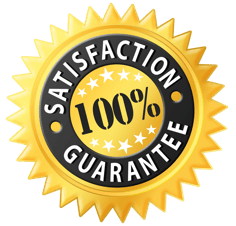 PLUS Exclusive Bonus Plugin
Fast WooDownload
When selling digital download products it is unlikely your customers will buy more than one version.
After initial payment the product listing and buy now buttons for the products they just bought become redundant.
By using the Fast WooDownload plugin you can turn your product listing pages into direct download pages or use the button to link to a protected download page or membership area.
This is especially useful if you wish to simplify your site and create a smoother buying experience for your WooCommerce based customers.
Fast WooDownload is the perfect plugin to compliment Fast WooCredit if you are building a credit based download site. You get it included when you purchase Fast WooCredit today.



0252 POBOX 7169, Poole, Dorset, BH15 9EL, UK
Tel: +44 (0) 845 528 1348
© 2011 - 2019 FastFlow.io is a part of OneZero Publishing Ltd
Company Registered in England and Wales No. 7674901