Fast Stripe Securely Sells Your Products With WordPress
Secure Credit Card Payments And FAST™ 1-Click Upsells
Fast Stripes Secure Fully Automated Sales Technology (FAST™) stores customer payment details with Stripe ready for future purchases.
Finally you can create a secure streamlined checkout process directly on your FastFlow enabled WordPress site.
$149 $79 1 year support and updates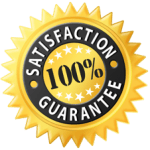 60 Day Satisfaction Guarantee

Accept Payments for Subscriptions and One Time Purchases
When paired with Fast Member, Fast Stripe will let you take payments for any type of product including free trials, subscriptions, payment plans, upgrades and secure FastClick™ 1-Click Upsells.
Fast Stripe also has direct support for WooCommerce as an independent payment gateway. Once your customers pay through Fast Stripe they are ready for FastClick™ upsells on both WooCommerce and Fast Member products. This allows you to create a powerful hybrid eCommerce / Membership solution.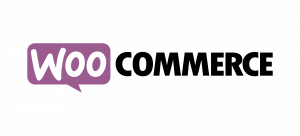 Simple Or Complex Secure Check Out Forms

When paired with Fast Forms, our drag and drop form builder, Fast Stripe becomes part of a slick and powerful checkout process. Directly capture customer details with any number of checkout steps and finally present your customers a simple and secure payment form.
Your customers are logged in directly after purchase, reducing the likelihood of refund requests or support issues from misplaced passwords and lost welcome emails.


Fast Stripe is fully integrated with Stripe's 3D Secure (3DS2). This ensures your site is compliant with global mandates for Strong Customer Authentication.
Support For Fast Member Coupons and Dime Sales
Offer your customers discounts and special offers with direct integration for FastMember's powerful coupons and dimesales. Prices are dynamically generated based on the exact discount you decide to offfer your customers.


Member Self Billing Management & Cancellations
Now your members can update their payment details, view upcoming payments and manage subscriptions and cancellations directly inside your members area. Reduce your support requests and keep your customers happy when they have more control over how their payments are being handled.
Intelligent Customer Recognition
Fast Flow recognise's when your customers already have an account and instantly adds their purchase to it.
New and returning customers are logged in after payment with new customers sent access details in an email after purchase.
If your customer is already logged in and has card details stored with Stripe from a previous purchase they are given a choice to pay using the stored details without having to fill out another checkout form.
This reduces sales flow friction and stops forcing your existing customers to search for lost passwords to make repeat purchases on your site, ultimately increasing sales and conversions for you

Full WordPress 6 and WooCommerce 7 Support
Fast WooCredit is fully tested as working with WordPress 6 and the latest version 7 of WooCommerce
Full Support For ClickFunnels Purchases, Subscriptions and Cancellations
Fast Stripe has direct support for ClickFunnels products including order bumps and subscriptions.
Now you can now keep track of your recurring membership billing and let your users have complete control with Fast Stripe's onsite members billing portal.



"saved me hours in my day..."
FastStripe with ClickFunnels is the best option for anyone who has a membership website. It created the option to have people sign up through clickfunnels and they were able to self cancel and self manage their membership which saved me hours in my day now. All automatically, the integrations were seamless.
I can't thank Dave enough for the service he provides.  I've tried memeberpress, amember and few more none of them came close to the fast service like Dave with his FastMember software and all of his amazing features. He is knowledgeable and caring!
Thank you so much!
Muhammed
Qandil ~ 
Master Trainer
championmethod.com
$149 $79 1 year support and updates


Here Is What Industry Experts Say About Our Plugins
"built by folks that understand WordPress and have used it for years…"
Chris Lema - 
Daily Blogger & WordPress Evangelist


"fast and easy to set up while offering all the features and benefits of competing solutions"
Brian McLeod -
LoudMac Creative Inc
"nothing is faster or simpler when it comes to membership plugins"
Drayton Bird - 
Copywriter & Founder of DBA Associates

$149 $79 1 year support and updates


Dual Promise Satisfaction Guarantee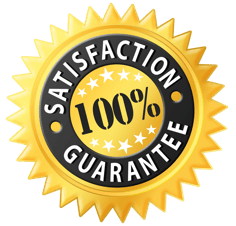 Fastflow have been awesome and the support after purchase was simply first class. I will be working with Dave and the team no question.
Peter
appmybiz.co.uk






$149 $79 1 year support and updates




0252 POBOX 7169, Poole, Dorset, BH15 9EL, UK
Tel: +44 (0) 845 1545 880
© 2011 - 2020 FastFlow.io is a part of OneZero Publishing Ltd
Company Registered in England and Wales No. 7674901