NEW: Advanced Drag and Drop WordPress Form Builder Built For Marketing At Speed
Creates beautiful conversion optimised forms in minutes, even if you have no web development, design or coding skills
Fast Forms Pro is a powerful drag and drop block based form builder. Based on the latest WordPress 5 framework Fast Forms Pro gives you a complete lightweight form builder with a host of powerful features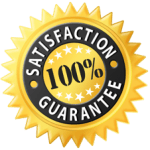 30 Day Satisfaction Guarantee
$149 $99 1 year support and updates
Unlimited Sites - Unlimited Forms - Unlimited Entries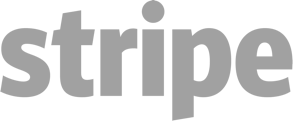 Quickly Create Any Type Of Form
Everything you need to create beautiful yet powerful dynamic forms is just a click away with Fast Form Blocks
A Complete Drag and Drop Interface
Fast Forms are super quick and simple to setup. They feature a complete drag and drop interface which is built upon the WordPress 5 framework so its incredibly lightweight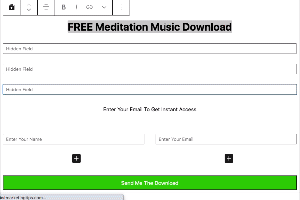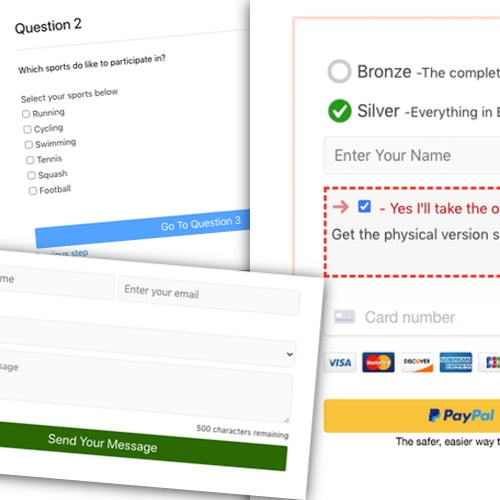 Beautiful Ready To Go Form Templates
Choose from any of our responsive form templates - AKA Form Patterns
Using Form Patterns Fast Forms can quickly create any type of form including contact forms, optin forms, customer support forms and even payment forms with order bumps and upsells.
PLUS You can create quizzes and surveys and even have multi step forms which can capture the users contact details at any point.
You can create complete surveys, quizzes and questionnaires with Fast Forms multiple entry blocks including dropdowns, radio buttons and checkboxes.
You can then pipe all this gathered data into your autoresponder / CRM and perform nifty automations based on your users responses.


Sometimes when you need to create longer forms these can be intimidating for a user to fill out.
This is where we can create a multi step form. Those long questionnaires are now broken down into easy manage bite size pieces so your users don't get that dreaded Form Fatigue
Each form submission stored in an easy to read table which can be filtered down by each form or even individual form entries. Entries can deleted or quickly copied or exported for import into another system.


Tracks Form Impressions and Conversions
All form impressions are tracked along with the number of submissions giving you accurate form conversion data right inside your WordPress dashboard.
More Advanced Powerful Features

Dynamic Source Based Forms
With our dynamic display options you can display or hide form fields based on url parameters. This means you can have unique form fields based on certain traffic sources such as FaceBook or YouTube. There's an infinite number of ways this powerful feature could be used.
You can also show or hide form fields based on whether the user is logged in or logged out
Coming Soon: form conditions which means you'll be able to customise your forms based on previous responses. This will make Fast Forms Pro even more powerful
This may be one of the most revolutionary features Fast Forms Pro gives you. Fast Unique ID's are an advanced way to propel your business into the next era of cross channel marketing.
By assigning every submitted email address with a random unique ID (FastUID) multiple form submissions can be tied to a specific user across any platform.
When paired with Fast Analytics, our powerful Google Analytics addon, this overcomes huge limitations with users submitting information from different devices.
Finally you can consolidate your users and target them with better accuracy and personalisation across all media channels.


Taking things up another notch, when used alongside Fast Analytics, Fast Forms will send unique analytics events directly into Google's powerful Analytics platform.
This is done server side so there is no bloated Javascript to slow your site down. No more wrestling with 100's of Google Tag manager events either. Every event is automatically created for you in realtime by our server to server integration.
Fast Forms simply takes the name of each Page Break in a multi step form to create unique events which can be used as goals within your Google Analytics account.
Now your form marketing has become even more powerful with tracking of individual form events all the way from the initial submission to the form completion and beyond.
If you are a funnel marketer this integration may well be the icing on the cake. When used alongside Fast Member and Fast Stripe, Fast Forms Pro gives you the power to build a complete sales funnel, directly inside your form.
You can add any number of products to the form for selection, and even add order bumps directly before the customer pays.
Customers can be redirected to specific landing pages after purchase based on which products they purchase and then you can add another form directly on the thank you page to offer them a one click upsell.
This is quickest and simplest WordPress funnel marketing system you will ever use, and it's all just a click away with Fast Flow Pro


Classic Editor Compatible
We understand many WordPress users have been hesitant to make the switch to the new Gutenburg editor.
While Fast Forms Pro is uses the latest WordPress 5 coding standards and requires the block editor, you can also still use the popular Classic Editor plugin on your site.
You only need enable the block editor on the Fast Form posts that you create. Everything else can remain as you wish for as long as you wish and your site will work and remain as you want it to.
$149 $99
1 year support and updates
Get Everything With Fast Flow Pro
Get Everything for Unlimited Sites PLUS all new plugins as they are released
$79 $49 /m
monthly support and updates
$749 $499 /y
1 year support and updates


Here Is What Experts Say About Our Plugins

"It just blows my mind. If you sell wholesale items this is a must have pluggin"
After several years of struggling within different ecommerce solutions I finally found this pluggin which opens a whole new world of opportunities. I sell silver jewelry items with cost "per gram". They have a very low price (4 usd each) so I have to sell a lot of pieces to make a profit. I was loosing a lot of wholesale opportunities because sometimes my customers would buy only 1 or 2 pieces which was a big problem... Now I offer different range of credit packages and I only have to focus on the marketing of these packages. I can give cheaper prices if my customer buys a bigger package and this is just awesome. I am again in control of my business and customers can manage their own credit packages as they prefer. I can even offer the shipment as part of the paid credit and not to be paid in currency. You can even sell subscription credit packages in order to maintain a warranty price! It just blows my mind. If you sell wholesale items this is a must have pluggin.
Salvador Flores
Owner of Joyeria de Plata.MX
"Fast Member is built by folks that understand WordPress and have used it for years…"
Chris Lema - 
Daily Blogger & WordPress Evangelist


"fast and easy to set up while offering all the features and benefits of competing solutions"
Brian McLeod -
LoudMac Creative Inc
"nothing is faster or simpler when it comes to membership plugins"
Drayton Bird - 
Copywriter & Founder of DBA Associates

$149 $99 1 year support and updates


Dual Promise Satisfaction Guarantee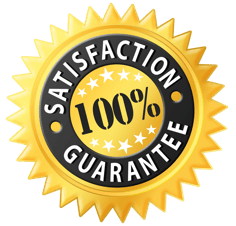 Fastflow have been awesome and the support after purchase was simply first class. I will be working with Dave and the team no question.
Peter
appmybiz.co.uk
$149 $99 1 year support and updates




0252 POBOX 7169, Poole, Dorset, BH15 9EL, UK
Tel: +44 (0) 845 1545 880
© 2011 - 2020 FastFlow.io is a part of OneZero Publishing Ltd
Company Registered in England and Wales No. 7674901