Credit Card Payments, Subscriptions And One Click Upsells For Your FastMember WordPress Membership Site
Take Onsite Payments For
Trials

Subscriptions

Installments

Single Products
EMBEDDED CUSTOM CHECK OUT FORMS
Gives you a customizable embeded check out form which can be added to any WordPress post or page. You can style it any way you choose or use one of our page builder templates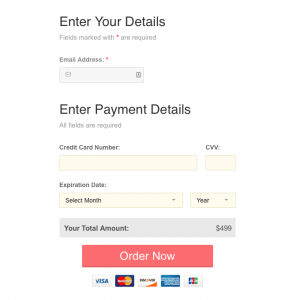 SIMPLE OR COMPLEX CHECK OUT FORMS
You can fully customise the check out form with options to reduce the required registration fields for purchase down to just an email address or request your customers full billing address.
USER SELF REGISTRATION
Let users register at point of sale by asking them to create a password directly on the payment form. This will give your buyers more confidence knowing they can access their products as soon as they've paid.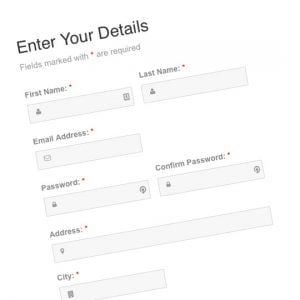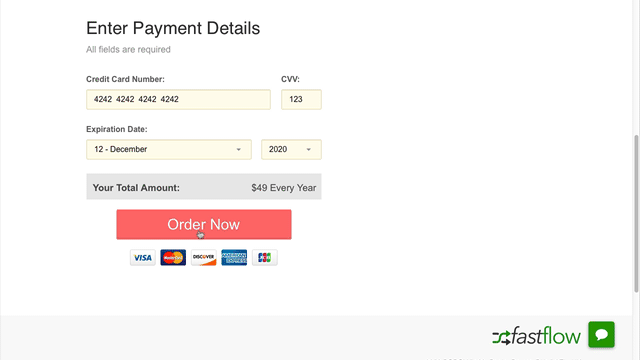 INSTANT BUYER ACCESS
Log your buyers in directly after purchase, reducing the likelihood of refunds or support issues from misplaced passwords or lost welcome emails.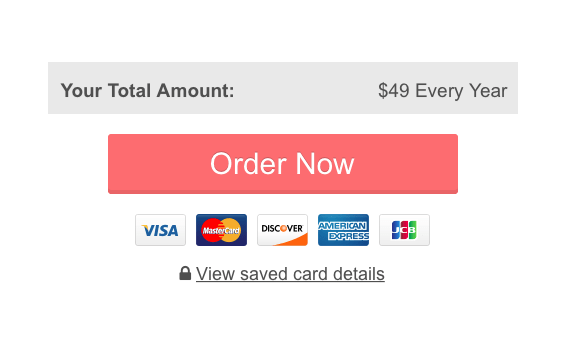 TRUE ONE CLICK 'ANYTIME UPSELLS'
Using our unique Fast One Click Technology, Fast Stripe gives you the power to offer true one click up-sells, cross-sells and down-sells, at any point in the future after the buyers initial purchase. Card details are stored securely on Stripes servers and your members can manage and update their billing details at anytime
SUPPORT FOR FASTMEMBER COUPONS & DIMESALES
Offer your customers discounts and special offers with direct integration for FastMember coupons and dimesales.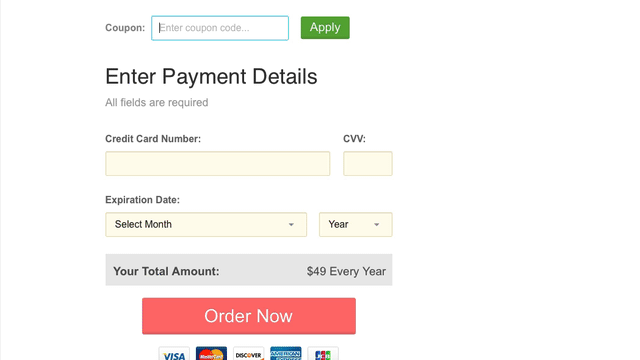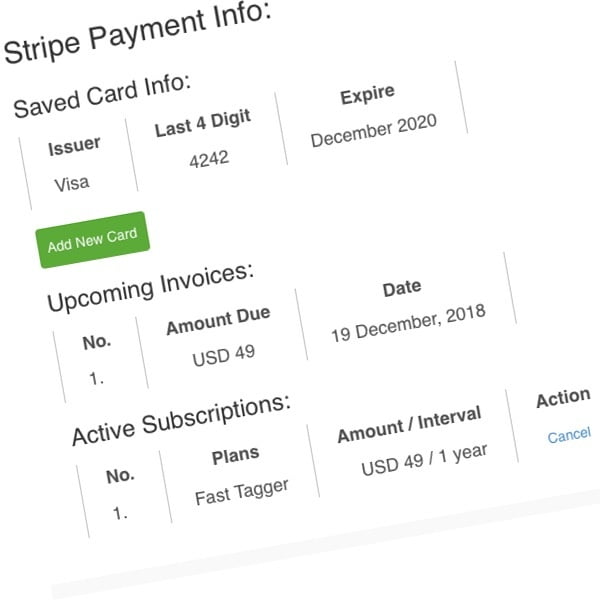 NEW: MEMBER BILLING MANAGEMENT AND CANCELLATIONS
Now your members can update their payment details, view upcoming payments and manage subscriptions cancellations from inside your members area. Reduce your support requests and keep your customers happy they have more control over how their payments are being sent.
Optimized Check Out Page Templates
One final hurdle when using the embedded form is how to layout your check out page so it is optimized for conversions.
We include specially designed check out page templates for both Optimize Press and Profit Builder.
These page templates are based on designs which have processed millions and millions of dollars worth of orders and include all the elements needed to make sure you close the sale.
Setup SSL In 5 Simple Steps
Even though the Fast Stripe plugin makes it as easy as possible to accept credit card payments directly on your site we still recommend you secure your site with an SSL certificate.
Don't think this is a problem though!
In our Fast Guide to SSL for WordPress we take you through the 5 Simple Steps To Adding SSL to Your WordPress site
Where to get an SSL certificate for less than $5 per year. (One source is for ZERO cost and will secure your site ready for online payments)
Which type of SSL certificate you really need. Picking the wrong one could be a costly mistake. You are shown how to make sure you choose the exact type for your site
The quickest and easiest way to activate your site for HTTPS. Using one simple plugin you can have a HTTPS connection activated on your site pages in less than 30 seconds. Without this you will be no closer to accepting payments than you are right now.
Dual Promise Satisfaction Guarantee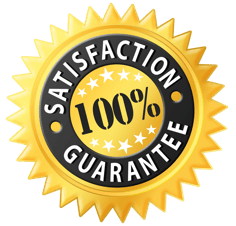 "nothing is faster or simpler when it comes to membership plugins"
Drayton Bird - 
Copywriter & Founder of DBA Associates
"fast and easy to set up while offering all the features and benefits of competing solutions"
Brian McLeod -
LoudMac Creative Inc
"FastMember was built for internet product and membership sales. A product built by folks that understand WordPress and have used it for years…"
Chris Lema - 
Daily Blogger & WordPress Evangelist
No Contracts
You can manage your billing inside the site and you can cancel at anytime. You will be billed yearly if you wish to continue with support and updates.
Installation & Updates
When you order Fast Stripe you will be given access to download the Fast Flow dashboard and installer. From there you can easily activate your licence, install and update your included plugins.
This means you only need to install a single plugin one time.
Whenever an update or new plugin is available you can install it directly through the Fast Flow dashboard saving you time now and in the future.

0252 POBOX 7169, Poole, Dorset, BH15 9EL, UK
Tel: +44 (0) 845 528 1348
© 2011 - 2020 FastFlow.io is a part of OneZero Publishing Ltd
Company Registered in England and Wales No. 7674901