NEW: WordPress Plugin Creates Online Store For ClickBank's
Powerful NEW Shopping Cart
Finally, Sell Multiple CLICKBANK® Products With This ClickBank Plugin For WooCommerce
$149 $97 1 year support and updates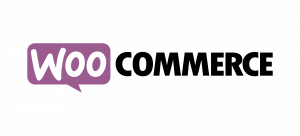 WordPress WooCommerce Plugin Effortlessly Plugs Your Site Into CLICKBANK®
Do you have more than one product for sale?
Want to reap the rewards of selling using an online shopping cart?
Need a robust and trusted system in place for affiliates?
Tap Into A Mighty Platform (Who Even Pay Your Taxes)
If you have you ever wished you could use ClickBank's mighty affiliate platform with a versatile and robust shopping cart like WooCommerce then you are in the right place.
Maybe you already use WooCommerce and would like to plug your store straight into one of the largest most established affiliate networks online?
What you will discover here is a way to sell any of your products through ClickBank using this WooCommerce ClickBank plugin for WordPress.
You'll also discover how ClickBank will even pay your taxes - read on to find out how
Create Your Own 'Mini Amazon'
Just like Amazon, ClickBank is one of the internets longest established retailers and a pioneer in the affiliate marketing space.
Recently they made improvements to their platform and created something called 'multi line transactions'.
In short ClickBank now has a complete shopping cart system which means your customers can make multiple purchases on the same order.
Effectively you can turn your website into a 'mini Amazon', and using ClickBank's affiliate platform, you can drive more customers to your online store.
Now Sell Anything
You can sell either digital or physical products and use a shopping cart for your customers to purchase more than one product at a time.
Here are just few products types which work amazingly well using an online store
Supplements
Audio Downloads
PLR Content
Stock Images
Any physical products you can source and dropship
ClickBank will let you sell all the above with the advantage of seamless affiliate integration.
You can take your eCommerce store to the next level and offer one click upsells immediately after purchase taking your scope for profits even further.
There is one problem though.
Integrating this powerful new system with your site can be pretty complicated, if not impossible, without extensive custom development.
The Hidden World Of ClickBank's Paylink Features
Before we even get into 'multi line transactions', ClickBank has an entire world lot of 'hidden' url parameters to get your head around.
If you have ever dived into ClickBanks powerful features, like Pitch Plus upsells, then here are just a few parameters you may be familiar with: 

?vtid= : vendor tracking id
?cbskin= : custom checkout skin id
?cbfid= : upsell flow id
?cbur= : upsell accept or decline
?cbf= : upsell session identifier
?cbrblaccpt= : recurring billing

You add these to the paylink in various combinations and you can add tracking, intiate an upsell, change the check out page design etc
Also additional parameters can be passed to pre populate the order form on the checkout page. 

?name=
?email=
?country=
?zipcode=

Pretty cool stuff, (and there are tons more) but I think we can stop here because
This Stuff Can Get Super Messy
If you use WordPress and wish to create an online store and shopping cart there really is only one choice.
WooCommerce.
WooCommerce is a powerful eCommerce plugin with massive support from the WordPress community.
(WooCommerce was recently taken over by Automattic, the creators of WordPress so we know it's going to be around for a long time to come!)
We have developed a WooCommerce plugin called Fast WooClickBank to integrate WooCommerce directly with the ClickBank platform
You now get a powerful shopping cart system with full access to all the hidden features of ClickBanks established affiliate platform and payment gateway.
Seamless Integration Of WooCommerce And CLICKBANK®
Fast WooClickBank gives you complete integration with WooCommerce and full access to the advanced features of ClickBanks powerful affiliate marketing platform
3 Extra Reasons To Use Fast WooClickBank
You May Be Losing Up To 70% Of Your ClickBank Sales
Did you know when given the choice upto 70% of your customers may actually prefer to pay using PayPal.
In some markets, when we offered giving people the option to pay directly using PayPal instead of credit card, roughly 2 out of 3 would always choose PayPal.
However when you send customers straight to the ClickBank order form it is not always obvious they can even choose to pay with PayPal.
How many of those customer's simply walk away?
Crush ClickBank With Direct To PayPal Sales
Using the Fast WooClickBank plugin you can now give your customers the choice to go directly to PayPal from your site without even seeing the ClickBank order form. You still track all the sales through the ClickBank affiliate system.
This way you increase your conversions by giving your customers the choice of which payment method they prefer at checkout. They go direct from your site to PayPal and you still make sure affiliates are credited with the sale through ClickBank.

Giving your customers the choice of which payment method before they visit ClickBank may lessen cart abandonments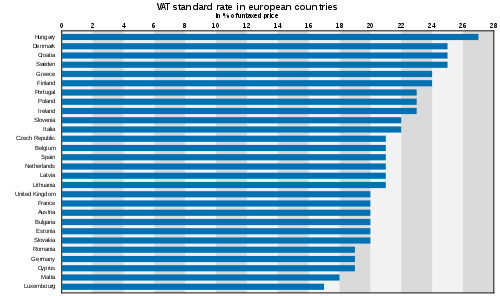 Did you know every EU member has it's own VAT rate? If you try selling to the EU without a system in place your accountant would likely hate you for it 🙁
Let ClickBank Collect And Pay Your Taxes
A couple of years ago the powers that be in the EU decided they wanted to sting small businesses for all the VAT (Value Added Tax) the governments were losing to online sales.
They introduced a set of regulations which meant everyone who sold online, no matter where in the world,  was liable to collect VAT for those purchases and pay it to the individual governments in each of the countries of their customers.
Can you imagine the nightmare this causes?
It means if you sell a couple of $29 digital products to a customer in a tiny EU state the amount of paperwork and admin involved in reporting and paying for the VAT makes it not even worth having that customer. 
Multiply this by the 28 EU members and you have a mighty tax headache.
As a result many online marketers closed down a portion of their online businesses and simply stopped selling to the EU.
Automatic Handling Of VAT and Sales Tax
ClickBank has already been dealing with the VAT for every EU country for many years prior to this ridiculous regulation. 
Their vendors were unaffected and it has been business as usual with ClickBank handling their VAT and tax burden like it always has.
By simply plugging your WooCommerce site into Fast WooClickBank you get full eCommerce and affiliate integration while avoiding having to deal with any foreign taxes.
Everything is taken care of for you by the ClickBank platform.
Instant Sales Funnels From Any Store Product
You know how Amazon do 1 Click Upsells really well? They're kinda famous for it.
Well you can do them even better.
Because Fast WooClickBank integrates seamlessly with the ClickBank platform you can create a complete sales or membership funnels from 100's of low priced front end store products.
The instant your customer makes a purchase you can offer them an upsell for even more products.
Sell Bundles and Subscriptions, Offer Discounts With Coupons
ClickBank supports recurring subscriptions so you can use Fast WooClickBank and WooCommerce to sell memberships while letting ClickBank handle the recurring billing. No any additional subscription plugins needed.
You can also offer discounts with coupons. By using WooCommerce's built in coupon function you can sync directly with ClickBanks own little known, yet (immensely powerful) coupon system.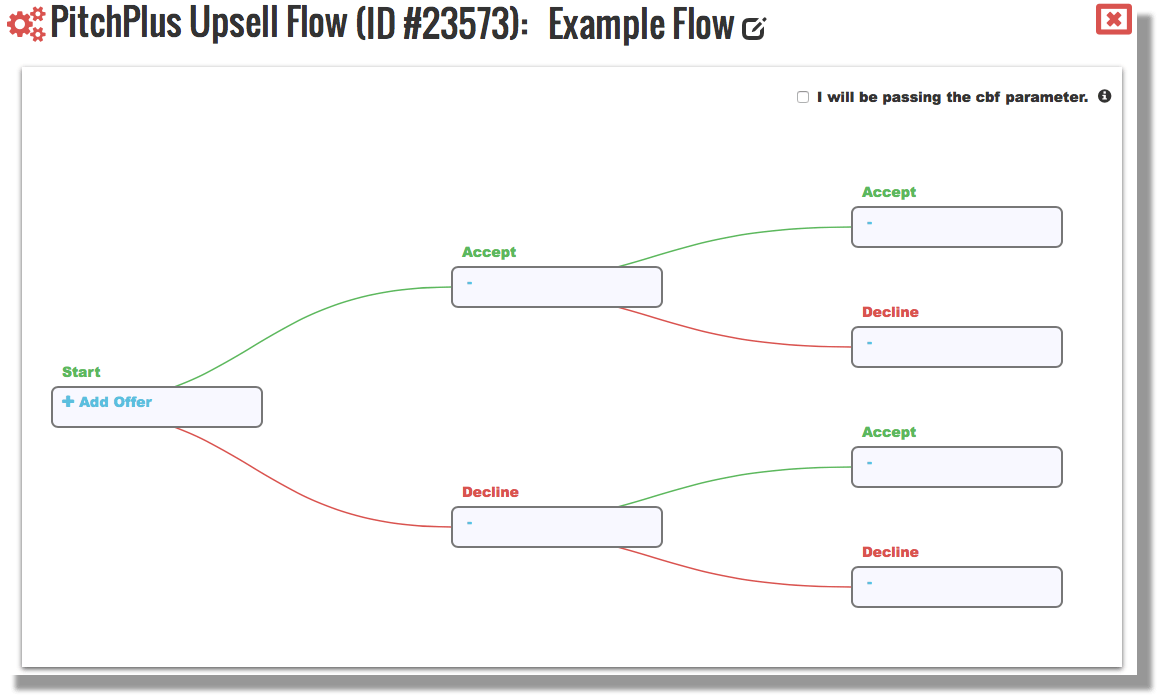 PitchPlus Upsells multiply your profits. You can add one to every single store product giving you multiple entry points into your funnels.
Whats The Deal?
Integrating with a system like ClickBank is no simple task.
Alongside the time and cost of development, this plugin has been extensively tested on a number of our own sites for over a year, ironing out all bugs which have arisen.
You can be sure what you get here is a fully functional and working plugin.
One which you can slot straight in to your existing WooCommerce site and begin making sales immediately through the ClickBank platform.
Right now this is being released to a few select JV partners and lists, mainly so we can collect some feedback and testimonials.
To reflect this the price is going to be a lot lower than it will be when fully released.
We'll be throwing in extra features based on any feedback, and these will be included as part of the deal when you purchase today.
Dual Promise Satisfaction Guarantee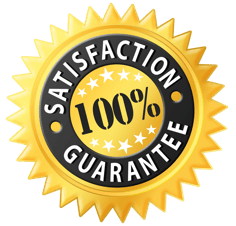 The Word From Industry Experts On Our Previous Plugins
"FastMember was built for internet product and membership sales. A product built by folks that understand WordPress and have used it for years…"
Chris Lema - 
Daily Blogger & WordPress Evangelist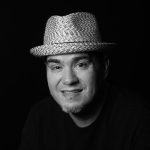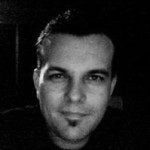 "fast and easy to set up while offering all the features and benefits of competing solutions"
Brian McLeod -
LoudMac Creative Inc
"nothing is faster or simpler when it comes to membership plugins"
Drayton Bird - 
Copywriter & Founder of DBA Associates


Order Now With No Risk - 60 Day Guarantee
$149 $97 1 year support and updates
DISCLAIMER: We are not in the business of offering financial advice. Anything on this site which gives this impression has been misinterpreted. If you act on any advice on this site without seeking the professional guidance of your own accounting or legal teams then you do so at your own risk. We simply create software which enhances your online business by letting you plugin into various different systems and we make no promises of guaranteed income or reduced tax liability from the use of our software. From the instant you make a purchase you do so at your own risk. We will simply deliver the software as promised. How you use it is then up to you.
ClickBank is a registered trademark of Click Sales Inc. and used by permission. FastFlow.io and OneZero Publishing Ltd is not an authorized agent or representative of Click Sales, Inc. Click Sales, Inc. has not reviewed, approved or endorsed Fast WooClickBank or any claim, statement or opinion made by FastFlow.io and OneZero Publishing Ltd.


0252 POBOX 7169, Poole, Dorset, BH15 9EL, UK
Tel: +44 (0) 845 1545 880
© 2011 - 2023 FastFlow.io is a part of OneZero Publishing Ltd
Company Registered in England and Wales No. 7674901