Fast ClickFunnels
Fast ClickFunnels General Overview
ClickFunnels is the premier service for building complete funnels for any marketing campaign. High converting email opt-in funnels or complex membership funnels.
Connect your ClickFunnels account to the FastMember content protection system. Record your ClickFunnels transactions and grant access to users who purchase through your ClickFunnels order forms.
All that's needed is to install the plugin. As long as you have a licensed version of FastMember running you will see the ClickFunnels webhook details in your product settings.
The steps below will guide you through setting up your Fast ClickFunnels and connecting it to ClickFunnels.
Installing Fast ClickFunnels add-on
To use Fast ClickFunnels integration you must have the FastClick Funnels add on installed with FastMember.
Step 1
Go to the FastFlow add-ons page and go to the free tab.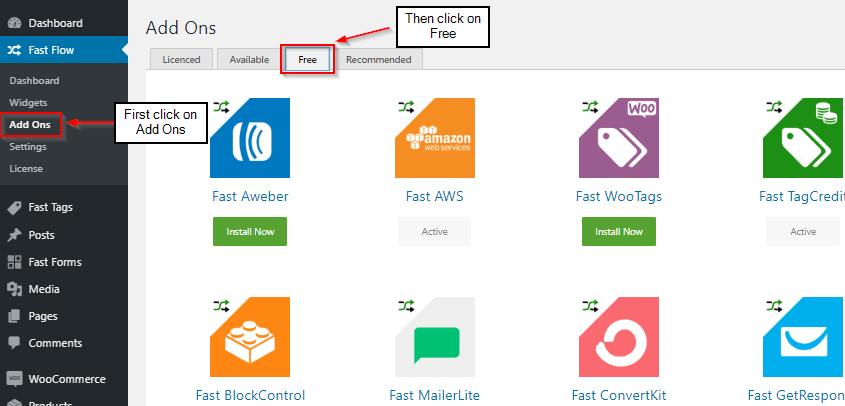 Step 2
Scroll down until you find Fast ClickFunnels add-on and click install now. Once installed make sure to click the activate button.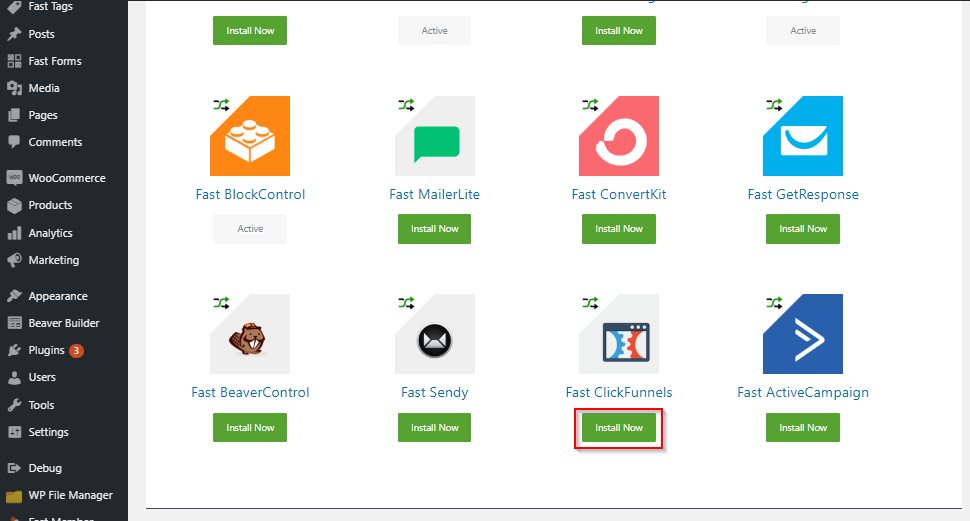 Making FastMember products work with Fast ClickFunnels
FastMember products need to be configured with the Fast ClickFunnels to receive payment information from ClickFunnels.
Step 1
Go to the FastMember products list and click 'edit' on the product you wish to integrate with Fast ClickFunnels.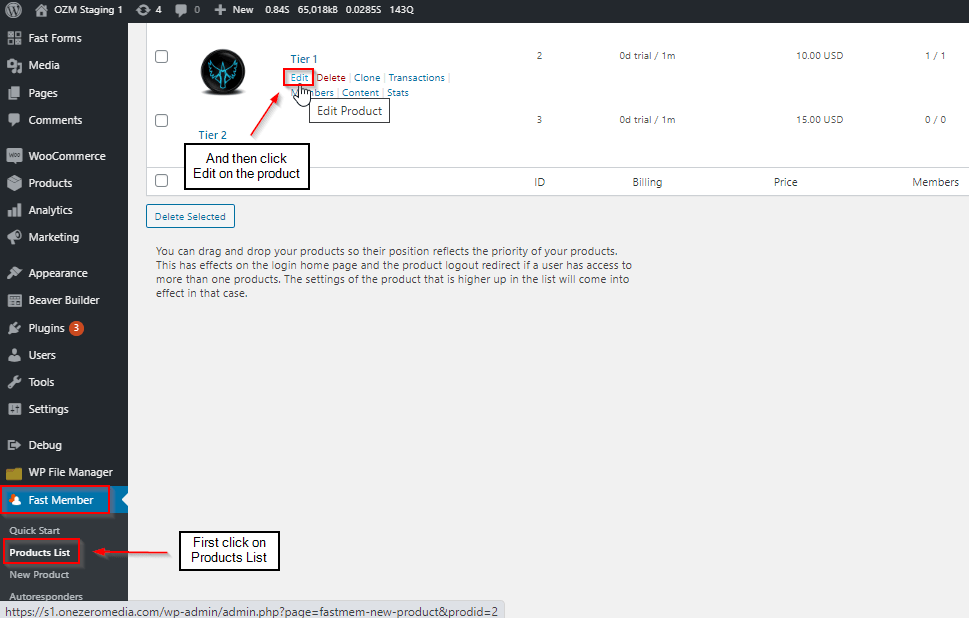 Step 2
Go to the Integrations tab, expand ClickFunnels Integrations and copy the URL in the 'URL text field'. This URL needs to be inserted into ClickFunnels.


Step 3
Go to ClickFunnels and open Funnel settings. Scroll down until you find Funnel Webhooks and click manage Webhooks.




Step 4
Click add a new Webhook and enter the below details. Once the details are filled click Create Funnel Webhook.
URL: <URL link you copied from FastMember product site>
Event: All events
Version: 1
Adapter: json_api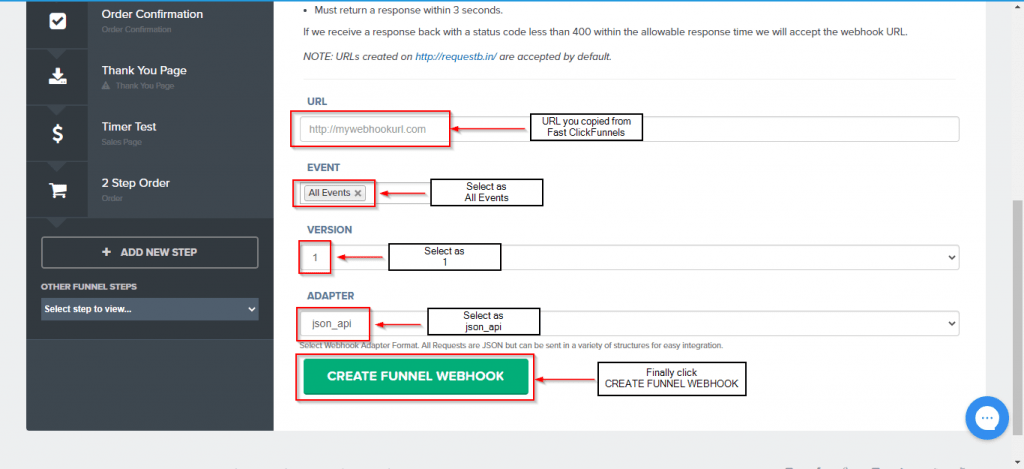 Step 5
Open the Order Form in the ClickFunnels. Go to the Products tab.
Step 6
Hover over the product you are adding to the Fast ClickFunnels and take note of the product ID that is displayed on the preview of the URL on the browser. Eg: https://xyz.com/abc/product/<product-ID>/abc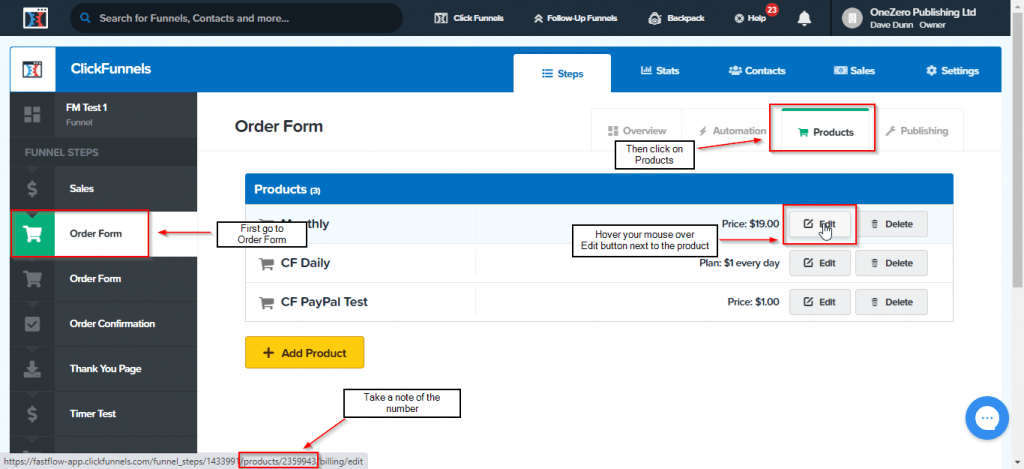 Step 7
Go back to the Fast ClickFunnels product page and insert the product ID into the 'ClickFunnel Product ID #' field. Update the product.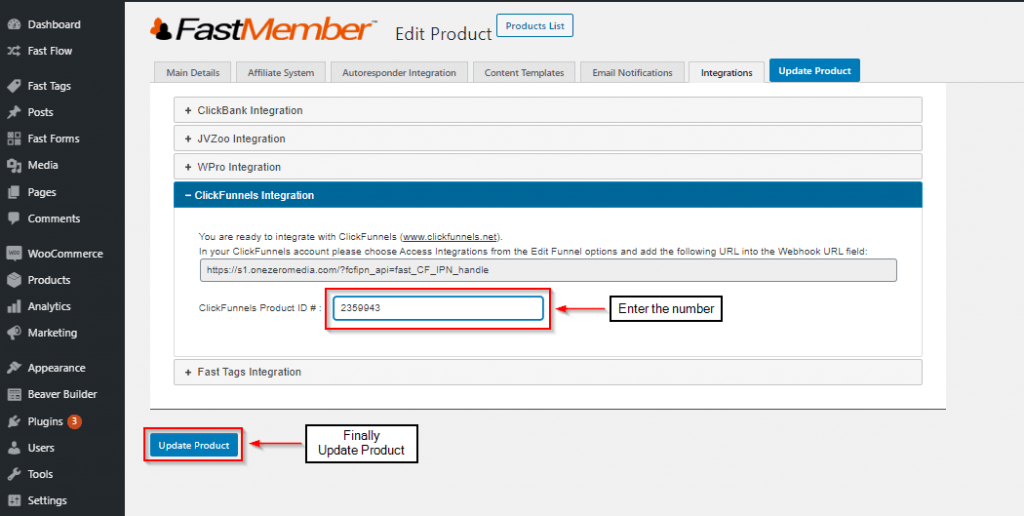 You are now ready to receive payment information from ClickFunnels on to your website.
Testing the system
To make sure the Fast ClickFunnels and the ClickFunnels integration has taken place properly follow the below steps.
Step 1
Perform a test purchase through the order form URL in the ClickFunnels.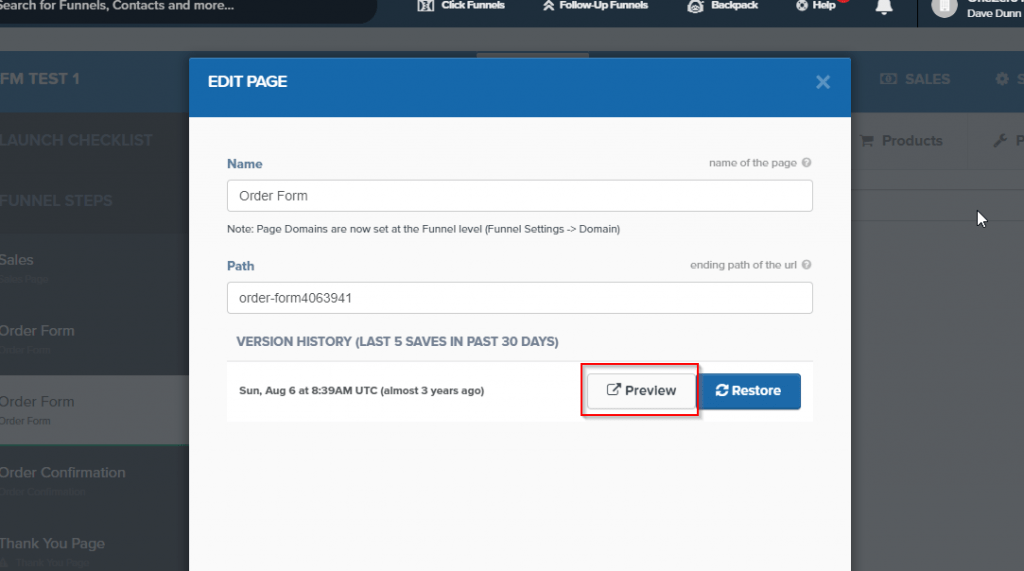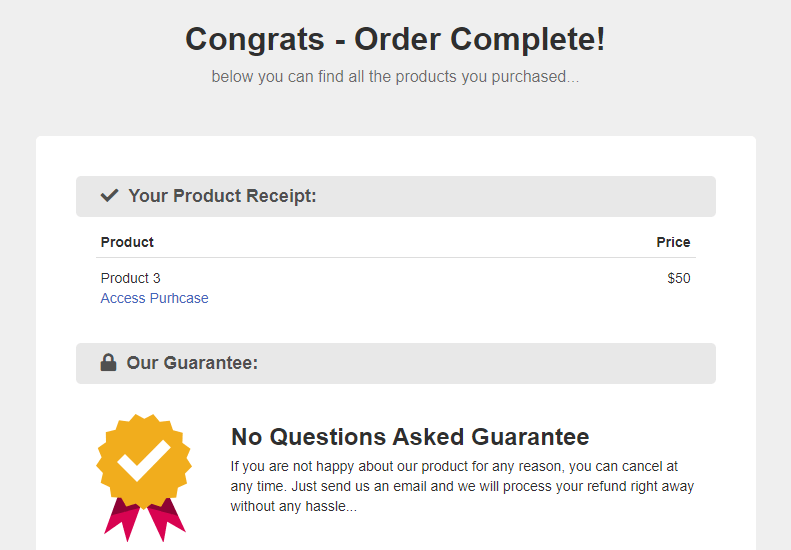 Step 2
Go to FastMember and the transactions page. Transactions you performed should be listed here.


Please note there may be a slight delay in getting the transactions received into the FastMember transactions page through the webhook.
You can instantly check if the system works by going into the webhooks section within the ClickFunnels settings and clicking on deliverables in the webhook you just created. If the 'Success' column is 'Yes' it means the data has been successfully passed on to Fast ClickFunnels.