Fast WooTags
Fast WooTags is designed to work seamlessly with the Fast Flow tagging system and WooCommerce
Using Fast WooTags you can add tags to users based on both their WooCommerce purchases and their order status.
When used along with any of our other CRM and Autoresponder add-ons you can synchronize your customer purchases and also trigger automations based on their purchases and orders.
This can be useful for cart abandons and customer specific journeys allowing you to create a tailored customer experience for your buyers.
How to install the Fast WooTags add-on
Step 1
Navigate to the FastFlow add-ons, click Free tab. Select Fast WooTags and click Install Now.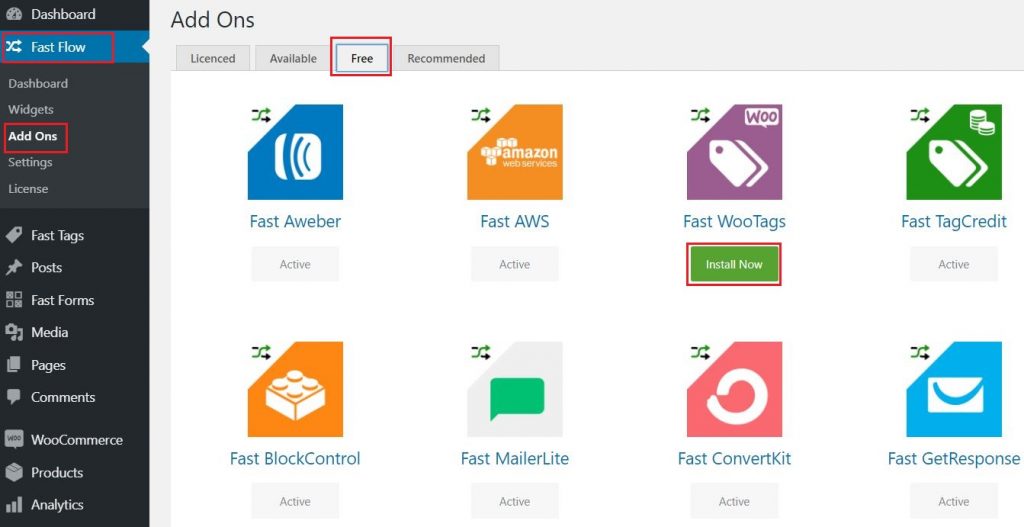 Step 2
Click Fast Tags. You will notice a number Tags have now been added based on the various WooCommerce order statuses. You can add further tags for products or edit exisitng ones. Click a tag to edit or Add a Tag for a new product if none exist.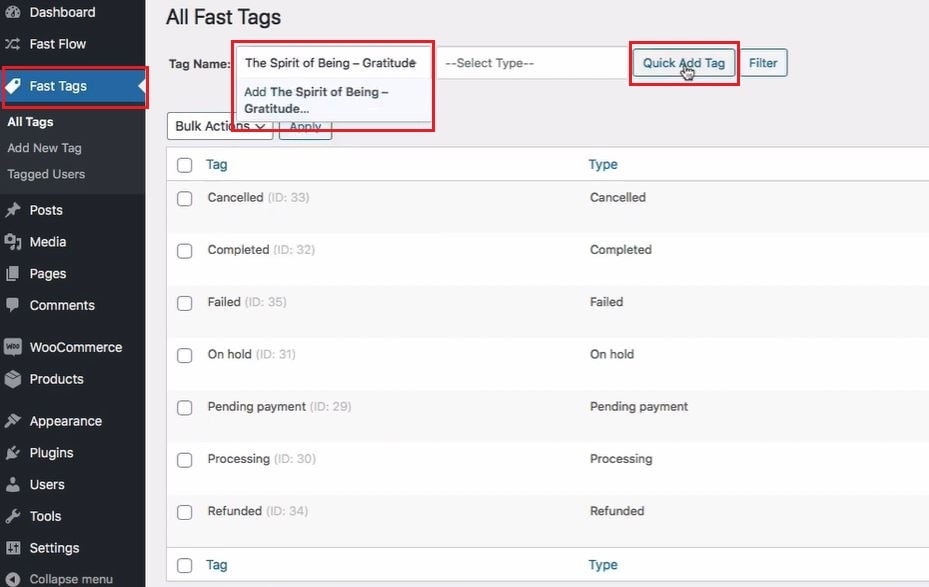 Step 3
Select a product and edit

Step 4
Add the tag that has been created for the selected product.
NOTE: you dont need to add the order status tags here. They automatically applied/removed when the order status is updated.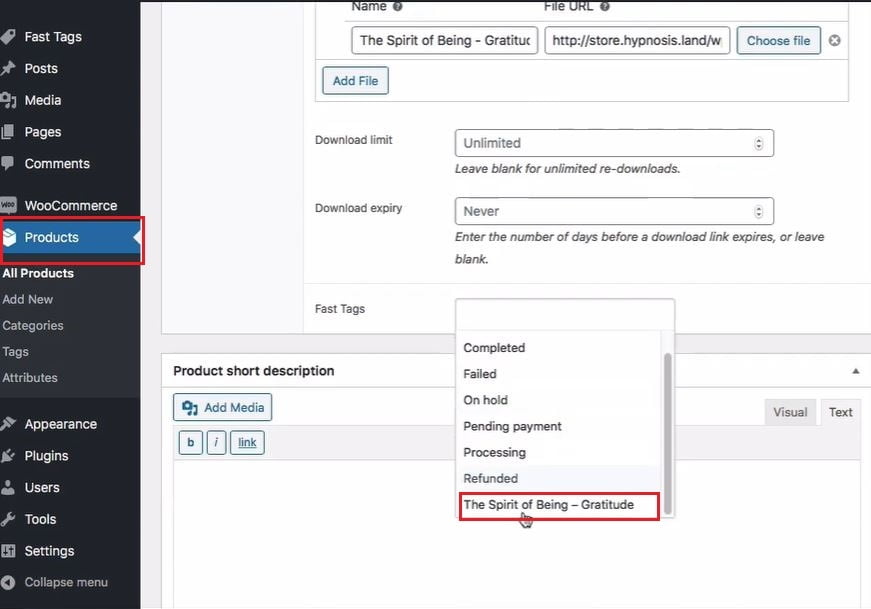 Step 5
Click Update
Testing Fast WooTags
Step 1
Visit your website as a non-member and purchase that particular product.
Step 2
Check the order and click on the user to check the details.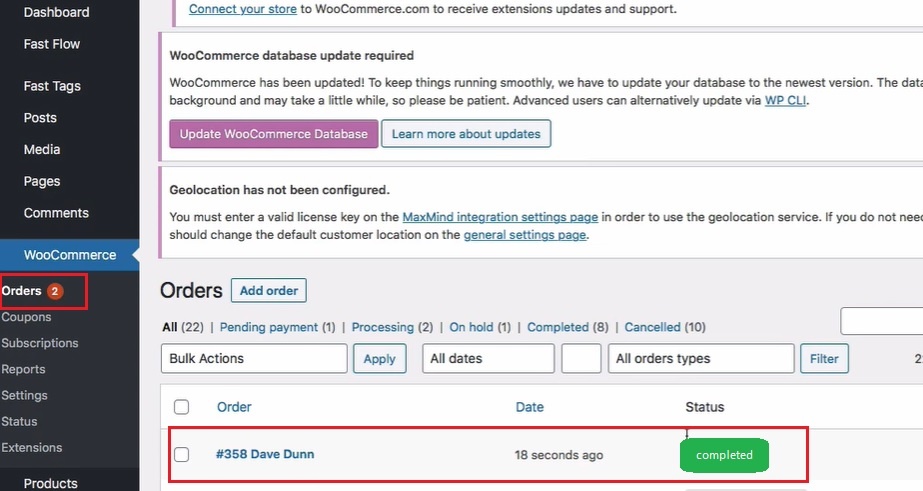 Step 3
The specific tag for has been added now