Fast Buttons
Fast Buttons is a Fast Flow Pro add on which gives you the capability to create a bank of beautiful CSS3 based buttons which can be used anywhere on your site.
As these buttons can be used for anything and placed anywhere, it saves you hassle of creating a new button each time you need one. It also creates consistency when all your buttons have the same format and appearance.
Creating the buttons is quick and easy. You can even choose from one of 10 templates as a fast and easy starting point. If you want to create custom template for your buttons you also can do so.
Preview and Styling with 2 columns so that you can change and see how it is looking.
Multiples Styling options. Such as: Font/Text, Box, Border, Background, Icons, Hover and Import / Export.
Button Actions.
User Role or Tag based button conditions .
Shortcode generator with several Parameters in shortcode.
Import or export Fast Buttons for use on across different sites
Embed created Fast Buttons on any web page with HTML embed code generator
Creating Buttons
To create buttons go to Fast Buttons section from the WordPress dashboard. There are several pre-made templates of buttons you can see there.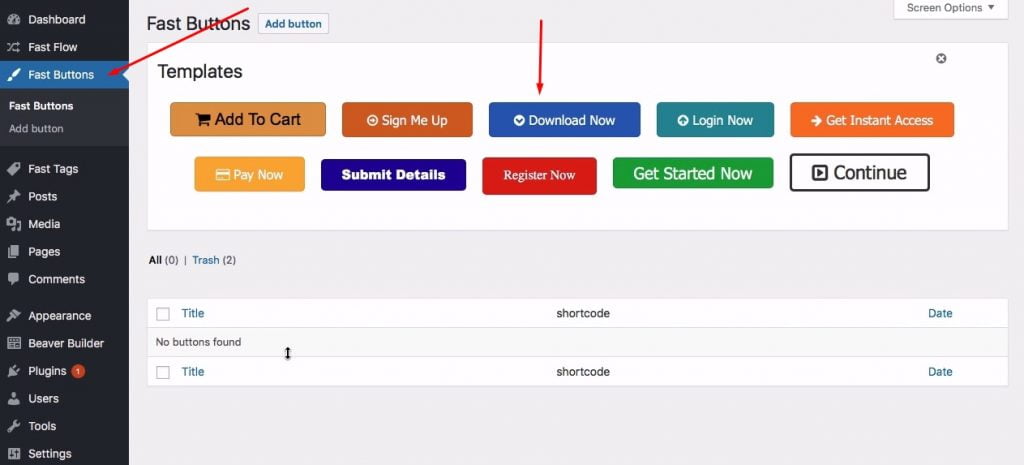 Now Click on any Template you like. Maybe you want a quick download button. Just click the download button template. A new editor window will open and you will see a preview of your button.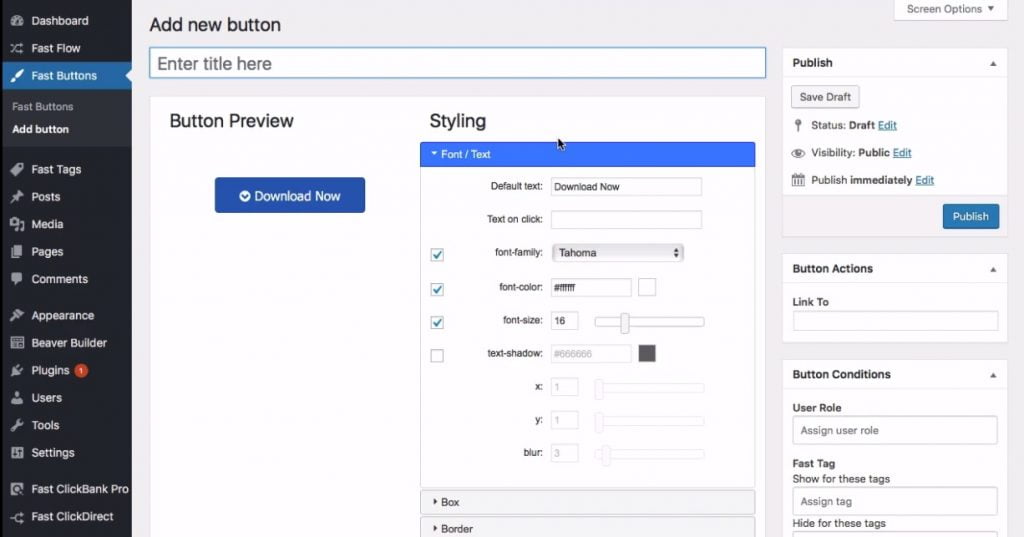 On the right you can change the styling from each dropdown option.
There are a number options for changing the style of the button until you are completely happy with it, including standard fonts and Google fonts, border, shadows, gradients and even icons.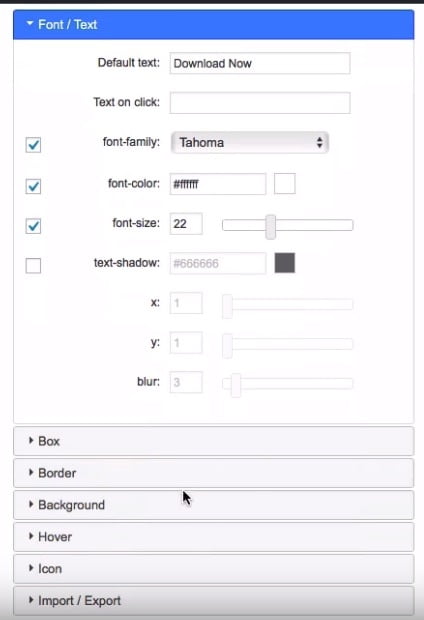 As you can see in the above screen shot there is numerous options for styling your button.
At the bottom you can see import / export. Where you can import button code from another site or export the code to use on another site where Fast Buttons is installed
In Import / Export Section you can also export HTML and CSS to embed button on any website you want.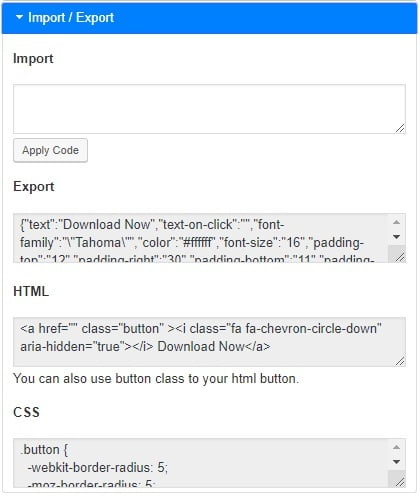 On the Sidebar under the publish tab there is also three options. Button Actions, Button Conditions and Shortcode.


With Button Actions you can set an action where the user is directed after the button is clicked.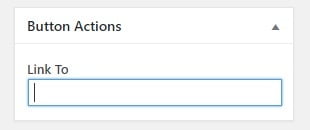 With Button conditions you can display the buttons on user roles or Fast Tags.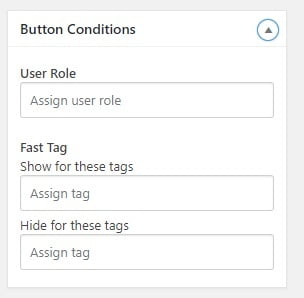 At the Shortcode, you can use the shortcode and display the button anywhere in your wordpress website.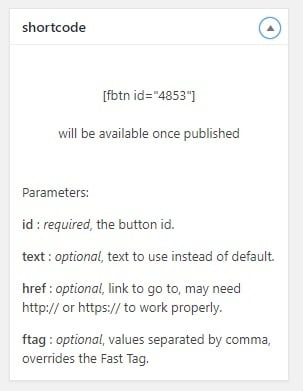 On the Shortcode there is a number of parameters which can modify an existing button. This allows you to reuse the same button with different text, different action links or different tag conditions.


Finally the preview of the buttons:


Fast Buttons gives you hugely powerful ways to create dynamic buttons just for certain segments of your users, different styles and reusing same button with different text, different action links or different tag conditions.